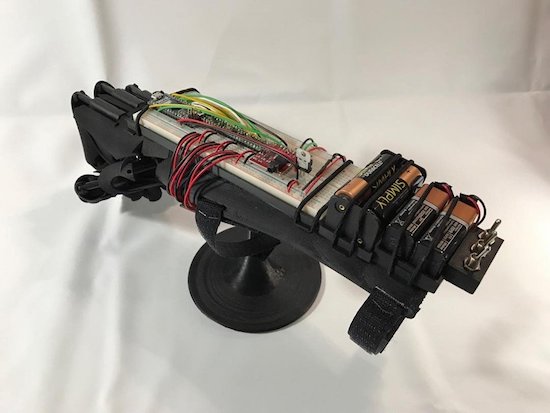 3D-printed appendages are, as one might suspect, generally meant for those that are missing a limb. Moreover, there are many other people that might retain partial functionality of a hand, but could still use assistance.
Youbionic's beautifully 3D-printed, myoelectric prosthesis is envisioned for either application, capable of being controlled by muscle contraction as if it were a real body part.
As seen in the video below, the Youbionic hand can manipulate many different items, including a small box, a water bottle, and a set of keys. Functionality aside, the movement is extremely fluid and the smooth black finish really makes it look great.
The device is currently equipped with an Arduino Micro, servos, various sensors, a battery pack, and a few switches. Even the breadboard appears to be very neat, though one would suspect the final version will use some sort of PCB.