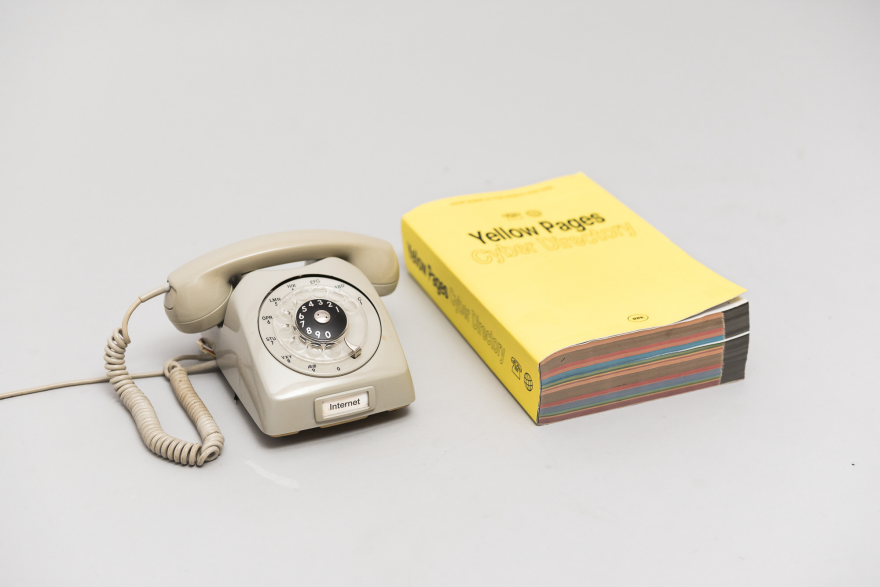 A 2017 Core77 Design Award winner, the "Internet Phone" is an exploratory project that allows users to access websites with the nostalgic interface of a rotary phone.
For most of us the Internet is a mysterious black box that lets us read the news, watch videos or browse social media feeds. But how does the Internet work behind the scenes? Most our interaction with the Internet is through an intangible browser. What if we can make the Internet experience tangible and understandable?
In order to "get to" a certain page, one must look up a website's IP address in a physical phonebook Internet directory and dial the necessary digits using the rotary. It then reads the website to the user via one of four different token-selected modes, including an "incognito" setting, which reads the site in a sort of computerized whisper.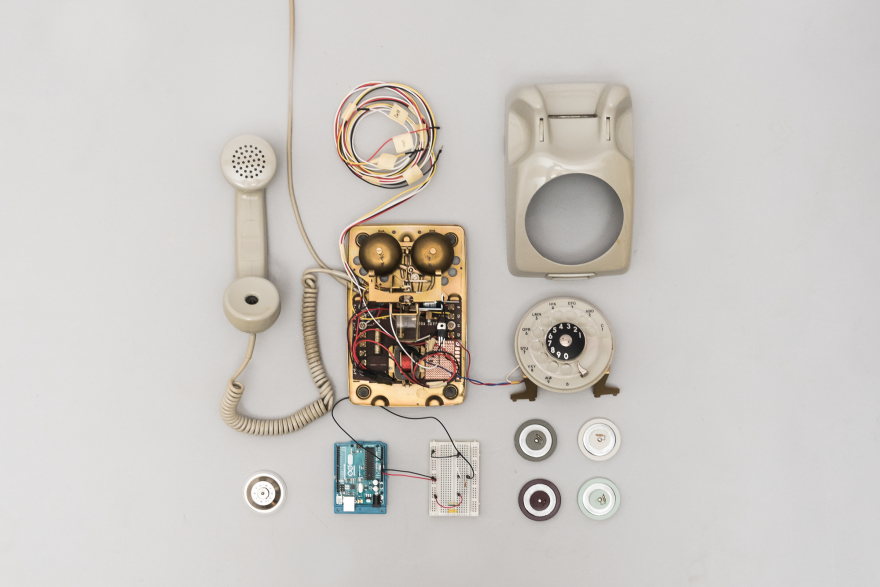 The phone uses an Arduino for control, and was developed as part of a physical computer course taught by Dario Buzzini, Ankitt Modi, and… none other than Massimo Banzi. The device was put on display at the Copenhagen Institute of Interaction Design and the Langelinie Harbor, also in Copenhagen to amused and astonished responses.
Each step in the user experience is comparable to the process that a browser takes when retrieving a website. Looking up the IP addresses in a phone book is similar to how a browser gets an IP address from DNS (Domain Name System) directories. Dialing the twelve digits and waiting for the phone to retrieve the HTML content mimic how a browser requests data from servers. The voice-to-speech reading of the website is comparable to how a browser translates HTML and CSS code into human understandable content.
You can read more about this project, which "leverages existing telephone behaviors to demystify the invisible workings of the Internet," on Core77.